THE INFO
Welcome to our Info page.
The success of Mount Tam Jam this year and the potential for it to become a festive and beneficial annual event lies to a great extent in your hands. Given the sensitive nature of the environment in which we're being allowed to hold this celebration, it's key that you tread lightly, respect the mountain, be kind and courteous to your fellow concert-goers, and follow the few rules we ask.
Thanks for helping to ensure we're able Jam on Tam for years to come!
Getting There And Back
Mountain Theater is located on East Ridgecrest Blvd on the slopes of Mount Tamalpais in Marin County.
Doors open at 10:00 AM. There are various options to get to the venue.
BUS
Round-trip bus service will be available for $4.00 per person from both Tamalpais High School and the Manzanita Commuter Lot in Mill Valley beginning at 9:00 AM on day of show and continuing throughout the day. Bus schedule is dependent on traffic up and down the mountain. Please allow ample time to get to the venue. The last bus up the mountain departs Mill Valley and 5pm. Bus Lots Map
There will be two groups for buses departing Mount Tam Jam after the show - Blue Group and Red Group.
Blue Group buses depart the Mountain Theater from roughly 7:00 PM - 8:00 PM; Red Group from roughly 8:00 PM - 9:00 PM.
Bus tickets may be purchased at the Bus Lot locations on the day of show.
DRIVE
Mountain parking is also available for $20 per vehicle at the Tam Jam Parking Lot above the Mountain Theater and includes shuttle service to and from venue. Parking Lot Map
Prepaid parking passes may be purchased at the Tam Jam ticketing site along with tickets to the event.
Once the show begins, there will be a shuttle bus available every half hour on the half hour at the entrance to the Mountain Theater to return to the Tam Jam Parking Lot, in the event anyone wishes to leave prior to the end of the concert.
Following the concert, shuttle service will be provided back to the Tam Jam Parking Lot from the Quarry Lot. Directions will be made available at the concert.
BIKE
If you feel like pedaling, the Marin County Bicycle Coalition will host parking for bicyclists who wish to ride up to Mount Tam Jam. Bike Parking Map
HIKE
Take to the trails with your best hiking gear and hoof it up the mountain.
AFTER JAM
If you do take the bus up to Tam Jam and wish to take a leisurely hike down the mountain after the show in the long light of the Summer Solstice weekend, drop your gear at Madrone Grove inside the venue (we'll let you know where that is) and we'll take it to the Sunnyside Parking Lot in downtown Mill Valley, where it will be waiting for you when you arrive.
Shuttle vans will then take you from the Sunnyside Lot (#14 on the Hike Down Map) to the Bus Lots where you parked. Last shuttles leave the Sunnyside lot at 9:00 PM. Thereafter, you can grab a cab in town.
ADA ACCESS
CALIFORNIA STATE PARKS SUPPORTS EQUAL ACCESS. PRIOR TO ARRIVAL, VISITORS WITH ACCESS CONCERNS WHO NEED ASSISTANCE SHOULD CONTACT:
The Tamalpais Conservation Club, 415-451-1912 or 711 TTY RELAY SERVICE
TTY RELAY SERVICE
Please dial the 711 Telecommunications Relay Service for assistance.
ADA DROP OFF & ACCESSIBLE PARKING
An accessible drop off area will be provided at the entrance to the Mountain Theater. Helpful Mount Tam Jam staff will be on hand to provide assistance into the venue and to the wheelchair platform for those requiring it.
Accessible parking will be provided at the Rock Springs Parking Lot in close proximity to the amphitheater. We strongly suggest dropping off patrons requiring assistance at the entrance to the venue before parking. Please call the Tamalpais Conservation Club at 415-451-1912 or 711 TTY to secure an accessible parking reservation at Rock Springs. Accessible Parking & Drop-Off Map
SEATING PLATFORM FOR PATRONS IN WHEELCHAIRS
Our wheelchair platform can seat up to 8 wheelchairs with additional seating for 1 companion per chair. Seating on the platform is by reservation only. Reservations must be made prior to June 22 and are at the discretion of staff and on a first come, first served basis. To make a reservation, please call the Tamalpais Conservation Club at 415-451-1912 or 711 TTY.
ACCESSIBLE RESTROOMS WILL BE AVAILABLE
Tickets And Seating
Tickets are available online through our InTicketing link at: tamjam.inticketing.com
All seating is first come, fist served. Purchasing tickets in High Camp and Summit tiers guarantees seating in those sections, but not specific seats.
Mount Tam Jam tickets are in the form of wristbands. If you purchased tickets on or after June 10th, they will be held in the name of the Purchaser at our Box Office in front of the Mountain Theater entrance on the day of show. A valid photo I.D. will be required to claim your tickets. No refunds will be processed for unclaimed orders or patrons who do not have valid identification and are denied entry.
If you purchased Mountain Parking Passes on or after June 10th, they will be held in in the name of the Purchaser at the entrance to the Tam Jam Parking Lot. Parking Lot Map
If you purchased Bus Passes on or after June 10th and prior to June 22nd, they will be held in the name of the Purchaser at our Bus Lot locations at Tamalpais High School and the Manzanita Commuter Lot in Mill Valley. Bus Lot Map
We are not responsible for any lost or stolen wristbands or passes, so please keep them in a safe place and don't lose them!
No Refunds or Exchanges. Thanks!
For ticket-related questions or issues, please contact ticketing@tamjam.org.
Tam Jam After Party
If you purchased tickets to the Tam Jam After Party at Sweetwater Music Hall, they will be available the evening of the show at the Sweetwater Box Office at 19 Corte Madera Ave. in Mill Valley. Tickets will be held in the name of the purchaser and a photo ID will be required for pickup. Doors at 8:00 PM. Opener at 9:00 PM. Galactic at 10:30 PM!
To Bring or Not To Bring
No Alcohol, Glass Bottles or Containers, Umbrellas, Large Coolers, Folding Armchairs, or Dogs (except for the Visually Impaired) may be brought inside the Mountain Theater. Small Coolers and Soft Backed Chairs are fine, but nothing that will take up an extra seat, trouble the person sitting next to you, or impede access along public routes within the venue.

Food, Beer, Wine, and Soft Beverages will be available at the venue. You may bring food and beverage if you wish, but please follow the guidelines above. Otherwise, plan to enjoy some tasty fare from our vendors below.
Food And Beverage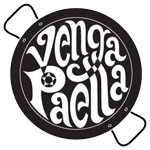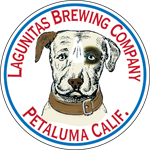 Clean, Green, and Serene
Please Use Recycling and Trash Receptacles Provided Throughout the Venue and Please Do Not Litter. If you see litter on the ground, lend a hand if you're moved to do so. Mt. Tam is a precious resource. Let's leave it like we found it!

To help us green Tam Jam, we will not be selling bottled water. Fresh local drinking water will be provided for free with unlimited refills at water stations throughout the venue, courtesy the Marin Municipal Water District. Bring your own water bottle or buy one from us!

Smoking Is Not Permitted at the Mountain Theater. Fire Danger Season is Upon Us and it is Highly Irresponsible and Dangerous to Violate This Policy.
Thanks for your cooperation in protecting and preseving Mount Tam!
TAM JAM MERCANTILE
Our merchandise booth will offer event posters, t-shirts, ballcaps, stickers, and more. All profits will go to help fund resources for the mountain. Please stop by and take home a memento of the first annual Mount Tam Jam.
SILENT AUCTION
Our generous group of donors have provided us with an array of items ranging in theme from the arts to the outdoors, including a Specialized Rockhopper Bike, Mount Tam artwork by renowned local artists Tom Killion, Kathleen Lipinski, and Michael Schwab, photos by ace music photographers Jay Blakesberg and Bob Minkin, a beautifully framed Tam Jam poster, an REI tent and backpack, a weekend away at Spinning Wheel near Yosemite, a night at the Acqua Hotel in Mill Valley, a day of sailing on the Bay, tickets to great music venues (The Fillmore, Slim's, Great American Music Hall, Sweetwater Music Hall, and BR Cohn Winery Fall Fest, fine wines from local vineyards, and more!
Please stop by our Silent Auction booth, make a bid on whatever moves you, and take home a treasure. Proceeds will go to Mt. Tam.
In the meantime, check out a few of the items we'll be offering at the Auction Album on our Facebook page.